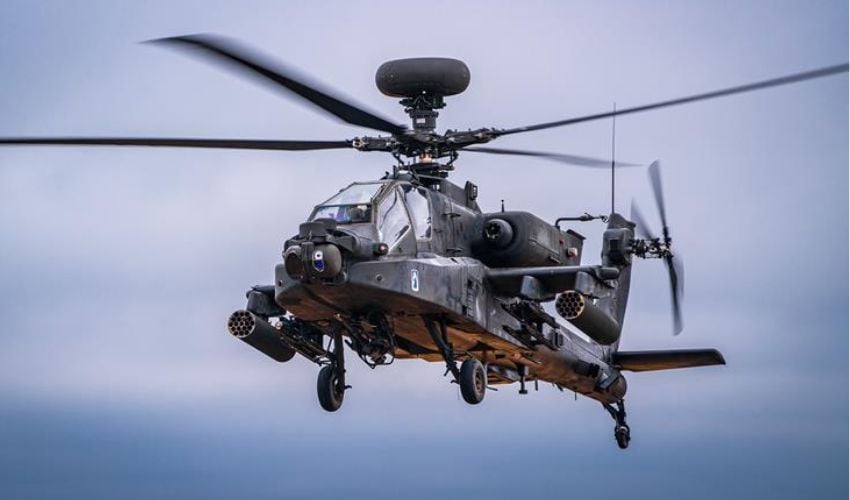 3D printing is continuing to gain momentum in the U.S. defense industry! Boeing has announced plans to start testing the fully 3D-printed prototype of the main rotor system of their AH-64 Apache attack helicopter in April 2024. In addition, Boeing plans to compare the 3D-printed parts with those made by conventional means. Furthermore, fatigue tests will be run against the traditionally forged parts, according to Andy Pfeiffer, Boeing Global Services' senior design engineer and additive manufacturing expert.
At the recent annual meeting of the Association of the U.S. Army (AUSA), Boeing and the non-profit Applied Science and Technology Research Organization of America (ASTRO) jointly unveiled their first 3D printed component as part of the Jointless Hull Project. This was the main rotor joint assembly, a joint for the rotor system. Printed in its entirety and in one piece by the world's largest metal 3D printer at Rock Island Arsenal, Illinois.
We have previously told you about the Jointless Hull Project. In it, the army seeks to create a printer even large enough to print an armored hull in one piece. This is being done through the Army's Ground Vehicle Systems Center which is financially supporting ASTRO with $95 million from the U.S. budget. The money is intended to help ASTRO advance advances in large format additive manufactured parts. Such as tank hulls and other combat vehicle prototypes in the defense industry. ASTRO is also studying the economics of producing different 3D-printed components, according to ASTRO engineer Emma Gallegos, including of course the Apache helicopter parts.